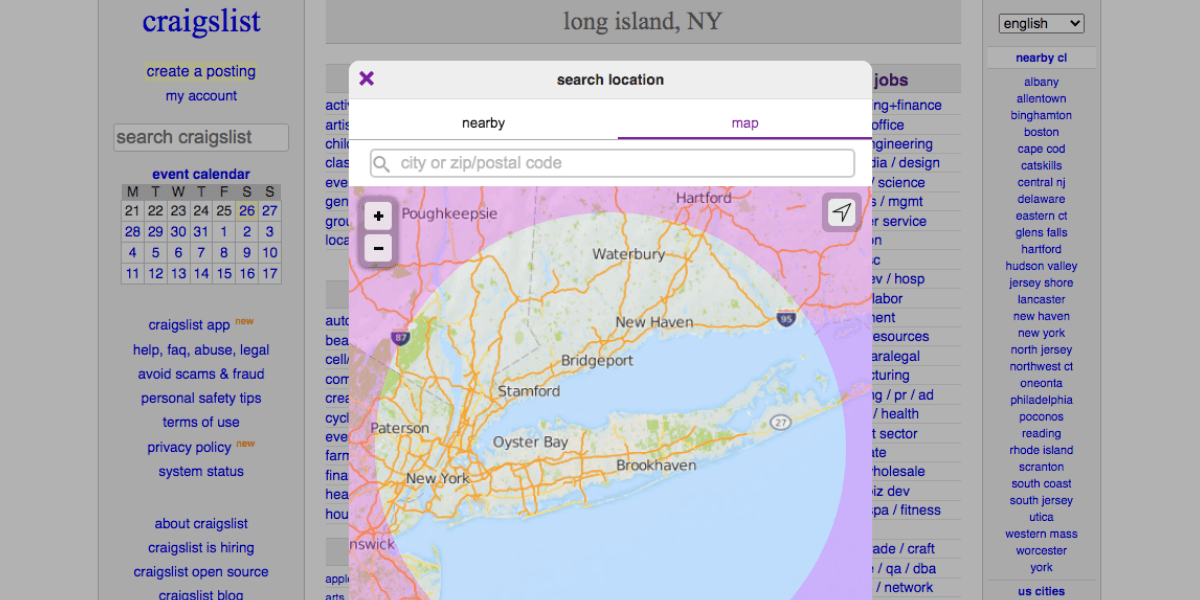 Craigslist seemed like a place that was crawling with crime or criminals ready to make a dollar at your expense. I can see how people can abuse an online directory for their own profit but Craigslist has done a great job at combating online crime. The funny thing is Craigslist is one of the best places now to advertise and make some decent money, it's way safer since they removed their "casual encounters" section.
I know plenty of people who go on Craigslist and find jobs the next day. I know business owners get a ton of responses when they post jobs on Craigslist. You can literally set up a phone interview and get a person in your office the next day. Long Island is very busy and finding a job is basically a "1-2-3 situation", you find jobs in Long Island because businesses are constantly sprouting.
How many times did you need something really fast and you went to Craigslist to get that item? That's how powerful the platform really is, people still use the brand to this day! You can literally post your resume on over 100 jobs in a few hours and you are probably going to get an email back from a business owner who is seeking an employee as soon as possible.
Finding A Job On Long Island
I've found so many jobs on Long Island Craigslist. I use to go into the gig section and email hundreds of people per week. Especially when I first started this business, I had to do a lot of cold-emailing. I would email people and offer my services, sometimes people would respond, and other times not so much.
I learned that the best way to sell someone on a service that I provided was to show them my website, samples of work, and some content that I had produced in the past. Then I would give a great price, people would always contact me when I put this formula in place. A resume helped a lot too, you should create some sort of resume or portfolio so you can expedite the hiring process, and showcase your skills.
I'm going to start using Craigslist again but this time I can post an advertisement for my business instead of emailing people. It's better when people find your business rather than you show it to them by email. I don't want to sit down and email people all day, I rather create awesome content that attracts people to my website, especially by offering a great incentive like a free website design with a monthly website management plan.
So many business owners are giving jobs on Long Island, this is one of the wealthiest places in New York. So many of those business owners are so used to the ease that Craigslist offers when posting ads for jobs. Make a really nice resume and start sharing the resume on the job listings that are posted. Finding a job is really easy with Craigslist, you can find work in Nassau or Suffolk County, I've found some really awesome gigs on Craigslist too.
Good Choice For Marketing On Long Island
Since Craigslist is so popular in the Long Island community, it seems like the right choice to spend more money marketing on that sort of website. People are using the service to advertise their products or services to the general public, so posting your own advertisement might not be a bad idea. People might stumble upon your advertisement and decide to give you a call. That's another stream of leads for your business, I believe each post on Craigslist costs $5 to advertise.
Facebook groups are a good option when you want to market your business but you can still use Craigslist to reach an older audience. Younger people like kids and teenagers are not going to be using Craigslist, maybe some but not too many. I think Craigslist is going to make a return as older people tell younger people to go on Craigslist to find a job in the Long Island area. There are thousands of people looking for jobs on Craigslist each month and the same goes for the number of people looking for certain products or services. Business owners can find a supply of workers ready to start on Craigslist.
What Else Is Useful About Craigslist?
You can find a new apartment, your next house, and even a small-time gig to keep you over until you find a new job in the jobs section. You can even get some used products that people no longer want like video games, mobile phones, jewelry, paintings, and so many other options.
Craigslist is a search engine directory, which means it pretty much competes with other search engines like Google and Bing. I would even go as far as to say that Craigslist is kind of like the older version of Amazon, you'll find a lot of used products instead of newer ones, plus you'll have to most-likely pick up these products on your own. Need an oven? Get on the search bar and look up "oven", next get a pickup truck and make your way to meet the person. You'll probably end up using cash and not ever getting a refund but hey, most of the things I've bought off Craigslist are legit.
I've personally met many people from Craigslist and have gone to Starbucks to meet most of the people. A number of my original clients were found from there, I actually met most of my clients from there (Facebook too) and hope to continue the trend over the next few years.
As always, be safe when dealing with online communities, Craigslist doesn't have the most solid reputation on Long Island but people in Nassau and Suffolk County continue to find jobs through the online platform, it's very beneficial in terms of finding jobs and gigs that are available at this very moment.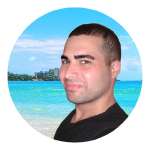 My name is Greg and I have 15 years of experience in creating and managing websites. I have 6+ million views collectively on social media platforms like Quora, Facebook, LinkedIn, and Instagram. Contact me to get your website optimized for search engines.