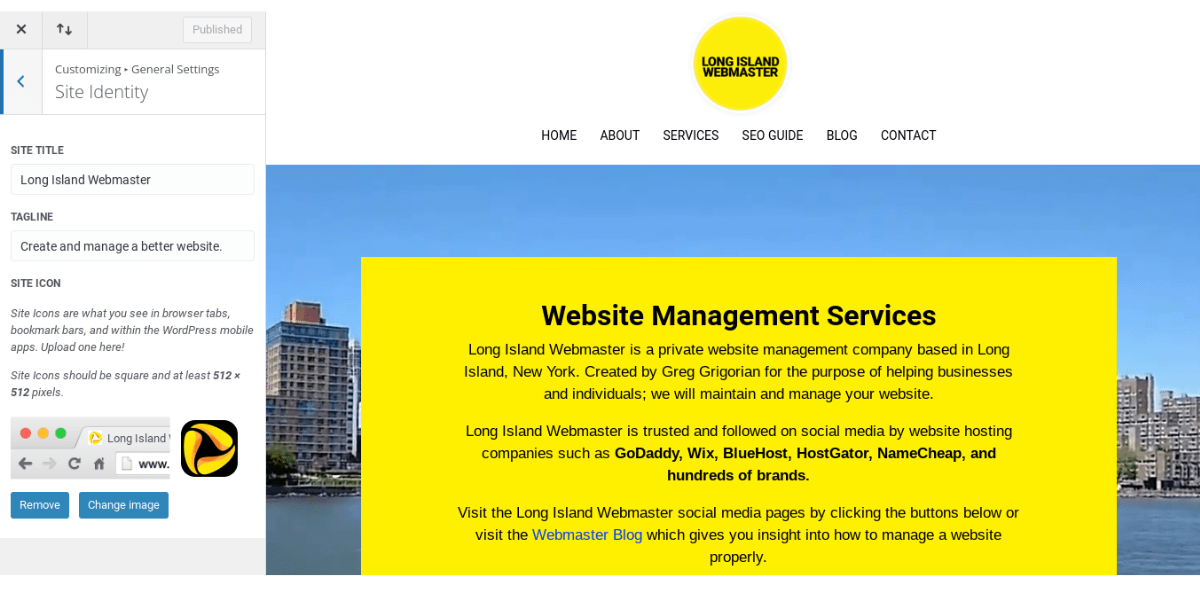 It's a bummer when I visit a really great-looking website but the favicon hasn't been updated. I think a favicon is super important, especially if you have a WordPress website. You should update your favicon and ensure it matches your website logo.
What Is A Favicon?
The favicon is the graphic you see within browser tabs when you open website URLs. A favicon can also be the graphic you see when you bookmark a website. You'll notice a favicon on this website, it stands out and matches the logo.
A good-looking favicon does matter, especially when people have multiple tabs open, a person can identify your website via the favicon. I think an attractive favicon can influence if a user re-clicks on that tab and visits your website again.
Resize Your Logo
You can take a piece of your logo, maybe the first letter or graphic, then shrink that portion into the favicon (512px by 512px). I personally hired someone to create the favicon for Long Island Webmaster, someone on LinkedIn actually contacted me and asked if I wanted to add more dimensions to my favicon, I did, thus the favicon we have now.
I would consider the favicon as almost like a second logo, it's not going to be as appreciated as the logo but the favicon is complementary to the logo in many ways, I wouldn't discount what a favicon means to the website.
How To Upload Favicon
It's easy to upload a favicon on WordPress, make sure to go into your WordPress dashboard, go to Appearance, click Customization, go to General Settings, and then click Site Identity, you should find your favicon options there.
Also, I want to say that it's best to upload a favicon in .png format so the background is transparent, many people have made the mistake of using another file format like .jpeg which will display background by default (usually white).
Contact For Help
You can always hire someone to create a favicon for your brand or as I said before, create your own by cropping a piece of your already made logo. You can find some great designers to help you match your logo if you want a new favicon design.
Long Island Webmaster will edit and install your favicon for you but you can also get free favicon options from websites like favicon.io, you can convert graphic files, create favicons, and get free advice on how to improve your favicon.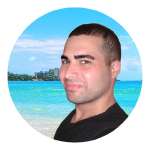 My name is Greg and I have 15 years of experience in creating and managing websites. I have 6+ million views collectively on social media platforms like Quora, Facebook, LinkedIn, and Instagram. Contact me to get your website optimized for search engines.