Start to write blog articles on your website and LinkedIn. Give your opinion and inform people about the latest news in the world. People love to hear new information, and if you have great information, you can give your thoughts. That's the point of writing articles, sharing information, and Google is allowing people to find information easier.
Get Ranked On Google For Keywords
Write an article that is based on a keyword. What's a keyword? It can be one word, two words, or three words, sometimes several words that make up a sentence. People are looking for information based on the words being typed.
Write a blog article that includes multiple keywords. If you are writing about "Social Media Marketing", be sure to include keywords like "Facebook", "Google", and long-tail keywords such as "How to make money with Social Media Marketing?" This will help bring more viewers to your page, the more keywords you rank for, the better your chances of gaining viewers on your website.
It can take time to get a high rank on search engines unless you have a website that is credible. The longer your website has been around, the better chances it has of ranking on search engines with ease. Sometimes, it can take days, and other times, a few hours.
The important part is that you are writing, sharing your opinion, and bringing new information to people. Continue on this path, you will attract a following and this will bring additional eyes to your pages. Be sure to collect e-mails and use those e-mails to send out newsletters. Use every resource you can and ask for as much help as possible.
Using the best keywords in your content and posting it on your website is not enough to attract traffic. It is important to post your SEO-friendly content on places that are already known. There are platforms that can help your website to rank on google, such as those listed below.
Where You Can Share Your Blogs:
LinkedIn: This place is not only good for increasing business contacts but you can also post your articles and videos on LinkedIn. You can create your account on LinkedIn and start posting your content. It is an easy way to directly get in touch with people. LinkedIn gives an option of subscribing so that your followers get a notification when you make a post.
Slide share: This platform has the potential to give you a huge audience base. It works like a PowerPoint presentation where you have to create a presentation, including the highlights of your website. This will answer your question of how to get clicks on google. 
Reddit: Reddit is also a very good option if you want to share your content with a target audience. You can share your articles and videos here occasionally. Also, stay active on your account often so that your audience can trust you and consider your website the next time they need information from a reliable source.
Medium: Take advantage of the facilities that Medium provides you. It allows you to repost your blogs here and add links. What can be the best way to increase traffic on your website than Medium?  It saves your efforts in writing fresh content and additionally allows you to direct the audience to your website. 
Instagram & Facebook: If you are still worried about how to get more google clicks then use the power of social media. Social media platforms like Instagram and Facebook have a huge amount of users. You can create your account or a page on these platforms and get the traffic. Put stories and posts about your website and services very often so that you get more audience.
YouTube: YouTube has got so much hype in recent years. Millions of people check out YouTube every day. It is easy to get subscribers on this platform. You just need to provide videos including good content. You can direct the subscribers to your website by adding the link to your website in the description box.
Above are some places that can be very helpful to promote your website and gather an audience. But, do not just promote yourself on these platforms. These are places where you can build a good relationship with the users. Share informative things to engage the audience and also invite feedback so that you can grow well.
Curious to learn more about me? Click on the link: Long Island Webmaster, and learn more about Greg Grigorian. Interested in contacting me? Go to my website and fill out the form on the footer (bottom of page). Thanks for your interest, have a great day and a wonderful week!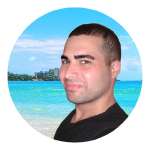 My name is Greg and I have 15 years of experience in creating and managing websites. I have 6+ million views collectively on social media platforms like Quora, Facebook, LinkedIn, and Instagram. Contact me to get your website optimized for search engines.