I created Long Island Webmaster on February 1st, 2017 with the intention of helping Long Island businesses grow. I wanted to help business owners implement newsletters, email campaigns, customer databases, blog articles, etc.
I think the brand has gone a long way since 2017 and over 100 websites have been serviced since that time. The majority of these websites that were serviced are from the New York area, which makes me happy that I accomplished my goal to some degree.
Obviously, I want to continue to help Long Island businesses and probably the whole New York region. I purchased a good amount of domains that will help people in different areas reach Long Island Webmaster.
I want to be able to provide people with good services and people might be looking for a webmaster but can't find one. There could be a person in Queens or Brooklyn looking for a local webmaster to hire. I think it's important to be able to bring Long Island Webmaster services to these different areas, even areas like Staten Island and the Bronx.
Here are some of the domains that are now owned under Long Island Webmaster:
I think these domains will eventually be used, for now, they will direct to the Long Island Webmaster website. I'm not too concerned with purchasing more domains though I have purchased more domains than have been listed.
I have auto-renew enabled for my domains and will continue to keep them for as long as needed. I think there might be future webmasters who even might want to take the domain and use it for their own services or products.
I think it's important for the webmaster field to continue as I do believe being a webmaster is important. A webmaster is essentially the most important player on the website team, the webmaster is the main administrator or director of the website.
Let me know if you have any suggestions or questions about Long Island Webmaster, I would love input from anyone who sees this posting, feedback would be appreciated, I'm always looking for new ideas to implement into the brand.
If you are a business in New York City (Brooklyn, Bronx, Manhattan, Queens, Staten Island) you can contact me for webmaster services, I want to eventually purchase the New York Webmaster domain to make it easier for customers to make contact.
I think there will be a time when I travel the United States and go around helping people and businesses with their websites. Maybe an online show modeled after Gordon Ramsay, something like Website Nightmares. Wouldn't that be fun?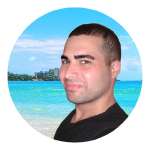 I have 15 years of experience in creating and managing websites. I have 3+ million views on social media platforms like Quora and thousands of views on various platforms like Facebook, LinkedIn, and Instagram. I'm here to help spread knowledge of the latest information in the website industry.