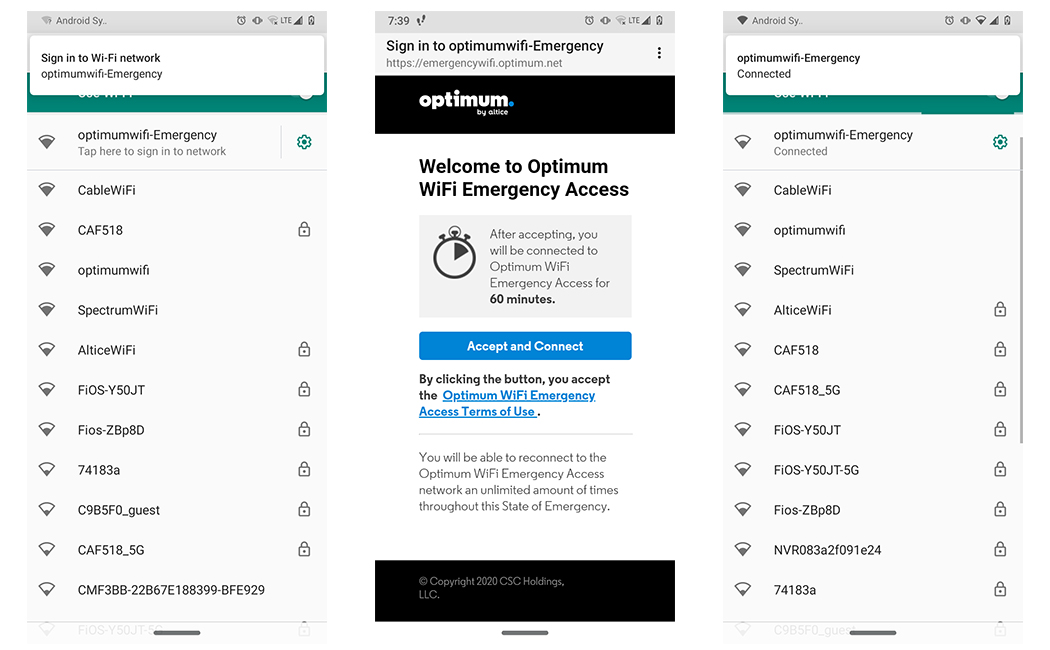 Optimum is giving free wifi access in any of their hotspot locations, this free wifi option is labeled as "optimumwifi-Emergency" and has been available for several months.
There are millions of households being affected by the pandemic. It's nice of a company such as optimum to offer their internet services free of charge.
Once you find the optimum emergency option, you can click on it and it will open your browser. Then you can then accept the terms and conditions of using the emergency access. The internet lasts for 60 minutes and then you can renew it by each hour.
Here are the Terms of Services for using Optimum Emergency WiFi.
Free Optimum Internet For Long Islanders
Many Long Islanders have benefited from this free wifi access provided by Optimum.
Areas like Nassau County and Suffolk County on Long Island can save money on internet services. It's been two years since Optimum began this program and many people are using the free wifi.
You then will be able to use the internet for the next 60 minutes. You'll have to reaccept the terms and conditions to use the free internet service for an additional 60 minutes.
Use the service as many times as you want, as long as optimum continues to provide the emergency service.
Access Optimum WiFi From Any Device
You can access free wifi from your desktop, tablet, or mobile device; you can also use the wifi on multiple devices wherever you are. There could be 5 people using the emergency wifi and it wouldn't change the upload or download rate.
Having tested Optimum's free emergency wifi, I could say that it's reliable. I didn't experience buffering while watching videos.
The only thing that was annoying is having to click the "accept and connect" button after 60 minutes of browsing. Anything you are watching will disconnect but you can reconnect in under a minute.
Is Your Optimum Emergency WiFi Not Working? 
Every hour you have to reconnect and you might not connect immediately. Sometimes your network will resort to another network and you might have to click on the "optimumwifi-Emergency" network to get it to connect.
Also, you might have to reload your browser, try to refresh it, and see if it prompts the accept and connect tab so you can connect to wifi.
It can take a few attempts to make the wifi work if this happens but you should be able to connect again without a problem.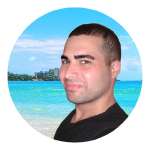 My name is Greg and I have 15 years of experience in creating and managing websites. I have 6+ million views collectively on social media platforms like Quora, Facebook, LinkedIn, and Instagram. Contact me to get your website optimized for search engines.