I've seen people get a higher reach with their brand audience from their email newsletter instead of social media, emails don't have an algorithm, you see them and you click them.
Emails are not like search engines and social media, such as in social media when only 1-10% of your audience will see your content on their online feed.
Emails are a great way to get in contact with any audience you have, you can do a bulk email or automate emails using software like Infusionsoft and Hubspot.
Newsletters Give Valuable Information And Promotions
People want to learn new things when they open the email your company is sending, even if it's a new ice cream flavor being introduced at the local ice cream shop.
You could include discounts for certain products and services in your newsletter, you are engaging your audience with each newsletter, give them a reason to click on the email.
Don't focus too much on sales, you don't want to be considered "spam email", focus more on providing content such as videos, articles, photos, pdfs, discounts, coupons, etc.
Newsletters Are Good For Weekly And Monthly Digests
You can release a bunch of content each week or month via your bulk email, your brand awareness will certainly go up, and along with it might come brand loyalty.
Brand loyalty comes when people are consistently clicking on your email links and reading the content that you provided for that week or month.
If people find your brand informative and of quality then you are going to get more clicks, people are going to trust what you provide because you have their best interest in mind.
Also, if your company ever has an event coming up, you can use the newsletter to promote that event to your audience and subscribers.
Newsletters Increase Website Traffic
Your website will get a boost of website traffic when you send a newsletter to your audience, especially if the content on the newsletter is useful to the person.
There are many websites that have low traffic but once they promote on their newsletter a big event, the traffic comes pouring in and that's especially helpful to organizations.
Imagine if most businesses collected the emails of their customers upon the first time meeting? They would be able to send thousands of people to their website if not more.
Emails are so valuable! If you can attain someone's email address, it's almost like texting their cell phone without being super annoying! I certainly hate getting text message blasts from companies but I don't mind emails, people should invest in collecting emails of those interested in their product or service.
Join Other Companies In Their Newsletters
A final bit of advice here but don't be scared to join other companies in their newsletters, you can create a blog article for another website or some sort of video content, that content then can be featured on the companies newsletter.
Companies can exchange content between each other's newsletters, it's a smart strategy when companies want to pull more interest from their overall market audience, basically pooling resources (emails) together for a better reach.
You have to do a little bit of public relations and reach out to many companies who might want to feature new content on their website or newsletter.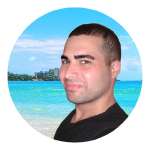 My name is Greg and I have 15 years of experience in creating and managing websites. I have 6+ million views collectively on social media platforms like Quora, Facebook, LinkedIn, and Instagram. Contact me to get your website optimized for search engines.