Website Management Services
Long Island Webmaster is a private website management company located in New York, our company is focused on providing website management and maintenance for businesses.
Long Island Webmaster also offers private webmaster classes for individuals or businesses seeking to learn about website development, digital marketing, content writing, graphic design, server maintenance, analytic research, and overall online brand development.
Long Island Webmaster is trusted and followed on social media platforms by website hosting companies such as GoDaddy, Wix, BlueHost, and HostGator.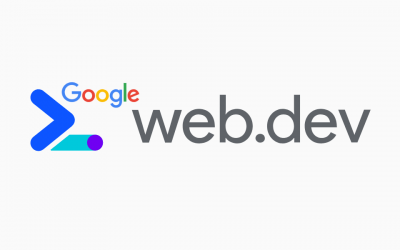 Google has introduced Web.Dev, a website designed to help website developers make better websites. Google has a tool where you can measure page quality, this allows you to see what Google wants your website to be like, what perimeters should be followed. I personally...
What Does A Webmaster Do?

A webmaster is responsible for keeping your website in tip-top shape. A webmaster may be tasked with creating the website, maintaining the website, overall expansion and/or management of the website.
Webmasters should be able to edit web designs, fix broken code, help with server maintenance, optimize content for search engine rankings, make content edits, create and remove backlinks, and much more.
A webmaster must be able to handle all aspects of a website, think of a webmaster as the administrator or website manager. Webmasters use analytics to improve overall website performance (speed, security, content, server, etc).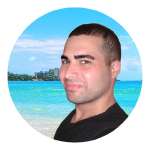 Long Island Webmaster is here to serve your business with any website-related needs it may be having. Your website will be monitored by me and I'll ensure we have open communication by phone or email.
Whether it be web design, search engine optimization, content creation, graphic design, or anything else that's website-related, my company will be here to help you. I will personally be managing your website.
I always want to have a long-term relationship with my clients, I currently manage and maintain a small collection of websites, a lot of clients have been with me for years as the brand continues to expand.
I will travel to businesses that would like for their staff to learn to become a webmaster, I will teach them how to create a website, maintain the website, and what tools to use along with daily tasks to perform.
Contact me today and I'll send you my resume and portfolio of work!

Website Maintenance For Your Online Business
Long Island Webmaster is here to provide your business with the web help it needs; ask us about domain names, website hosting, or any other website-related question such as about search engine optimization.
Each website is unique, let's see how we can improve your website today. Contact Long Island Webmaster to take an online class and see the issues/problems with your website on a screen-share.
Let's see if your website needs minor fixes or major changes, some businesses only require about an hour or two of help per month when it comes to website maintenance (updates, edits, changes, etc).
Webmaster Classes
(1 Hour Credit)
Have a screen-share session with a webmaster and learn how to create your own website along with learning website management and maintenance, you can also record the class.
Webmaster Services
(1 Hour Credit)
Hire a webmaster to go on your website to make fixes and improvements. A webmaster will help improve your content, search engine presence, and overall website performance.
Use the promo code LONGISLAND and receive up to 65% off on website hosting right now with HostGator. Also, you will receive a free domain and SSL certificate when you sign-up for one year of website hosting with HostGator.