Website Management Services
Long Island Webmaster is a private website management company based in Long Island, New York. Created by Greg Grigorian for the purpose of helping businesses and individuals; we will maintain and manage your website.
Long Island Webmaster is trusted and followed on social media by website hosting companies such as GoDaddy, Wix, BlueHost, HostGator, NameCheap, and hundreds of brands.
Visit the Long Island Webmaster social media pages by clicking the buttons below or visit the Webmaster Blog which gives you insight into how to manage a website properly.
What Does A Webmaster Do?

A webmaster is a website manager who ensures your website is properly functioning at all times. Your webmaster may be tasked with doing certain jobs such as ensuring the performance and speed of the website are at optimal levels. Furthermore, a webmaster must ensure that the website is updated which includes: plugins, themes, PHP software, cPanel, databases, and related items.
A webmaster is able to do keyword research to determine which keywords have low competition, the high volume of searches, and how much bidding costs for these keywords or phrases. Not only does a webmaster do keyword research but they will implement keywords and phrases onto your website pages as well content such as blog posts. SEO is a major job for webmasters and a good webmaster will ensure that your code is optimal, your images are loading correctly, and your videos are not slowing your website down via javascript.
Web Design changes can be made along with help building a website. A webmaster is able to code and make changes to your website along with the theme/template. Information can be updated on your website as well as new directions, new content like blog articles, new deals and offers. Also, a webmaster ensures your website is safe and monitored (avoid bot threats), plus a webmaster will be able to provide you weekly reports from applications such as Google Analytics to help guide you with statistics on the right path of results.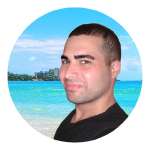 Greg Grigorian
The Long Island Webmaster
Long Island Webmaster is here to serve your business with any website-related needs it may be having. Your website will be monitored by me and I'll ensure we have open communication by phone or email.
Whether it be web design, search engine optimization, content creation, graphic design, or anything else that's website related, my company will be here to help you. I will personally be managing your website.
I always want to have a long-term relationship with my clients, I currently manage/maintain 25 websites, a lot of clients have been with me for years. Every website isn't touched by an outside source, and every website that I manage is given quality attention. I'm here to help you create and manage a better website.
Website Maintenance For Your Online Business
Long Island Webmaster is here to provide your business with the web help it needs.
Webmaster Services
(1 Hour Credit)
Hire a webmaster to go on your website to make improvements. A webmaster will help improve your content, search engine presence, and overall website performance.
Website Management and Maintenance Services are priced hourly as well, if you need 20 hours of website management services per month then the cost would be $75 x each hour.
Long Island Webmaster provides email support at first, once you are a verified customer you will be provided with a 24/7 emergency phone line for your website as well as direct text messaging with a webmaster.