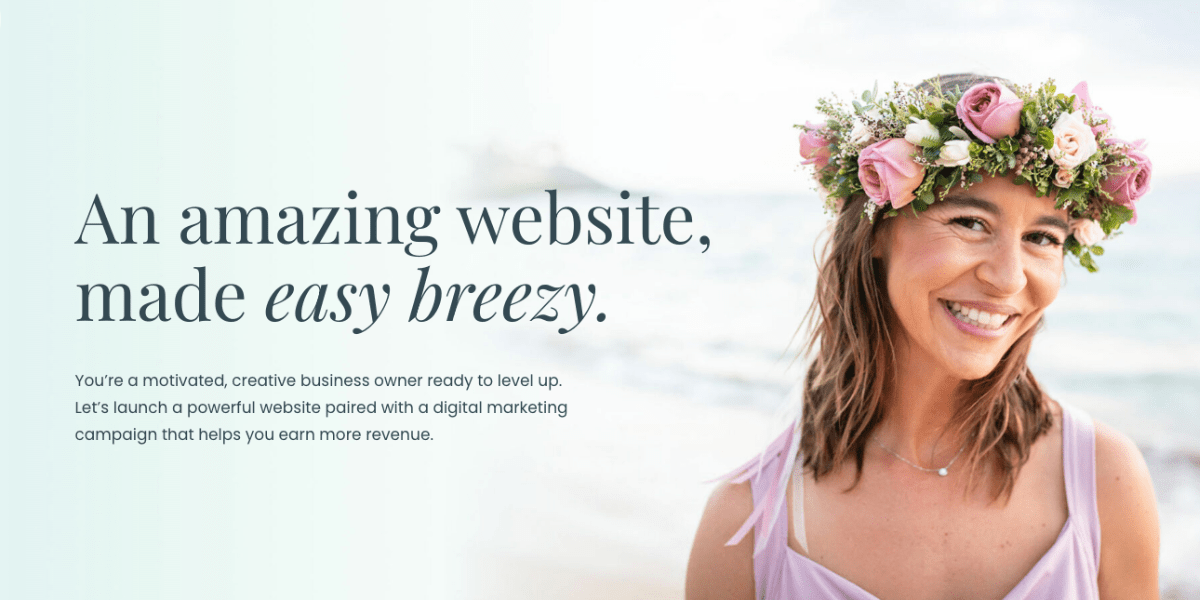 How can you easily level up your marketing game without too much time, effort or investment? Simple. Set up and use a blog section on your website. If you're already spending any time on digital marketing, you can include your blog as part of your content release schedule.
Already Doing Social Media Marketing?
It's So Easy To Include Your Blog In The Mix
So let's say you're already releasing content each week that you post to a few sites – perhaps you're using Instagram or Facebook or Pinterest or Youtube or LinkedIn or TikTok (whatever you use, it's fine). Now just add one more step: login into your website and spend 5-10 minutes posting a blog on the same topic – use the same feature image, and you can include videos and links, etc.
Keep it simple if you're not very comfortable using your website yet. The goal is simply to start posting consistently to your blog so that your website begins having its own archive of valuable content that serves your customers, just like your other digital marketing channels.
How Much Time Should You Spend Blogging For SEO?
Consider how much time you're spending on social media…. okay, now I suggest you allocate the same amount of time to your website, or if that's "too much time altogether", then split the total time in half and spend equal time on your site & socials so your website doesn't end up being the neglected child!
Does SEO Really Work?
Yes, it does. Youtube is a search engine, have you ever used it? Have you ever used Google or Yahoo or Bing or any search engine to find a service or product review or any type of info? You must have unless you've been living underground for 20 years.
By using SEO strategies within your blog pages you will attract warm clients directly to your inquiry form, skipping all the noise on social media, where it gets busier, louder, and more crowded every day!
It's a no-brainer to use your own website. Your website is real estate that you own and control completely, unlike algorithm-based sites like Instagram, Facebook, Youtube, etc. Those sites are full of limitations, where the sky's the limit with customizing and leveraging your website's power.
Are Search Engines Magical?
Although imperfect, search engines offer a collective global pool of information to scan and learn from. Let's think for one second about the magical power of typing in some words into Google or Youtube and being immediately rewarded with endless pages of listed resources that exactly match your search query or answer your question. With some dedicated yet simple blogs, your website can be found in that info pool and search engines will deliver your website as the solution to someone's problem. It really works!
However, if you're hiding, invisible, or simply not participating because you chose not to dive into that pool by creating a website and doing some blogging, well that makes you unavailable for countless visits from potential customers who want to solve their problems and are searching online to find you right now.
Case Study: Dazzle Entertainment, Maui Hawaii – My entertainment company books 99% of inquiries from the website form. The website relies on SEO as its primary marketing channel. The business continues attracting ideal gigs & clients since its debut in 2017. Consistent blogging is incredibly easy and affordable for me to maintain among my incredibly busy life and still attracts high-paying clients for Dazzle. Wooohooo!
Not Yet Doing Social Media? Start Here
So if you're feeling overwhelmed because you're just starting out, not doing marketing yet, don't worry. Your best bet is to keep it natural and keep it simple. Think of something you do within your business every week. Something that might be interesting to the public because it's insider behind-the-scenes stuff, or it's something really interesting or unique, valuable to your customer, humorous, etc… You can post a blog once per week just doing a bit of storytelling around something in your business that week. You don't have to go crazy.
Blogged Down? Ask For Help
If you're frozen at the thought of writing blogs/blogging for your own business, then you might consider getting help from a friend. Or ask among your network seeking a copywriter or ghostwriter who specializes in blogs/SEO. Search online to get more ideas on who to hire for writing blogs, there are tons of resources out there, and Facebook groups have tons of professionals offering services, as well. Have faith and proceed one step at a time. It's a long game so you don't need to rush, just get started with one item at a time. You don't have to get all your ducks in a row today! Start with one duck. Then tomorrow, another duck.
Visit any of my resources below for more guidance and inspiration.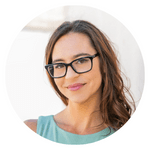 Adelle Brianne is a marketing and media consultant who helps time-strapped business owners effortlessly attract clients with overnight website makeovers. For over 15 years, she has built a thriving business launching strategic websites that help women transform their lives and earn more money.