Google Analytics is one of my favorite online programs to use right now. Finding the data I need to use for marketing purposes is easier thanks to Google Analytics. I know what time people are likely to go on my website or I can find out where they are viewing the website by user location.
The dashboard is easy to use, I check to see real-time, my audience, social media, etc. I'm a fan of Google Analytics and I log into the program every few hours to check the status of my own website along with the many websites that I do manage right now.
I use Google Analytics because that's the program that helps me determine where I'm going to put my next dollar. For example, if I know that most people that come to my website come from Facebook, I might invest more money into Facebook video advertisements. I'm going to double down where I know I'll have a higher chance of engaging my audience and having people invest in my brand.
Saving Money With Google Analytics
Having Google Analytics has helped me save money because I know where people are most likely coming from. This information helps me when it comes to choosing what marketing funnel is going to be used to reach more eyeballs. Knowing where people are searching for is a big deal because then you can target locations in advertising.
By knowing where people are searching from you can save money and time, these people might be the most likely to buy your product. I made a short video about Google Analytics, based on viewer reception I may create another longer and more detailed video. Let me know if you want to install Google Analytics on your website and I will be glad to be of assistance.
Having your website optimized for search engines increases the chance of your website content being displayed higher in the search engine ranking system (SERP). Be sure to click on my Search Engine Optimization tips to fuel Website Growth article.
Google Analytics Is Free & Easy
Connecting your website to Google Analytics is easy. Sign-up and you'll be given a code, you can then insert that code in the header portion of your website. I love installing Google Analytics and then checking to see if it works. It's a great feeling when you start seeing people browsing your website and giving you the traffic that you have been waiting for.
Having this information that Google Analytics provides you is important for website success. Now you can track the information that will help you grow your website over the next decade! Google Analytics also helps people understand how important organic search, social media, email marketing, direct marketing, and referral marketing are right now.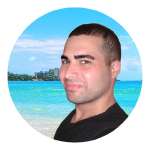 My name is Greg and I have 15 years of experience in creating and managing websites. I have 6+ million views collectively on social media platforms like Quora, Facebook, LinkedIn, and Instagram. Contact me to get your website optimized for search engines.